We manufacture equipment with a wide variety of applications for the processing of high quality pharmaceutical industry products with different specifications or characteristics, all in stainless steel with the guidelines of the BPE standards.
Based on the requirements of our customers, we carry out the calculation and design of the equipment that fits their needs guaranteeing the greatest efficiency in the operation.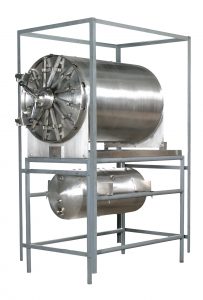 Autoclave
Equipment with a hermetic closure that allows work at high pressure to reach 121°C for 15 minutes or more and achieve sterilization by means of saturated steam (all types of bacteria are eliminated) . We manufacture different types: horizontal with one door, horizontal with two doors (for sterile areas) and vertical. Capacity 70 Lts of and above.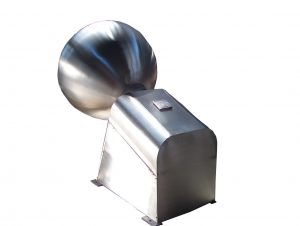 Bombos Grageadores
The part which is in contact with the product is built in stainless steel and is designed for the manufacture of coated products.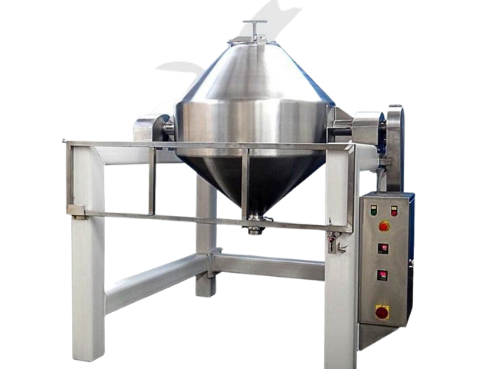 Double cone mixer
Es un equipo adecuado para la mezcla rápida y uniforme de los polvos secos y gránulos por medio de difusión, esto es mediante la transferencia de partículas aisladas de un componente a regiones ocupadas por otro. El tamaño de partícula se reduce al mínimo debido a la ausencia de cualquier cuchilla móvil. No hay contaminación posible debido a la zona cerrada sólo por las paredes de acero inoxidable. Se caracterizan por la rapidez en la carga y descarga sin residual de los productos a mezclar, fácil limpieza, fácil operación y mínimo mantenimiento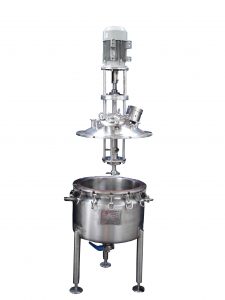 Reactors
Equipment specially designed to perform processes that involve changes in temperature, pressure and/or vacuum during the manufacture of products in order to generate reactions and chemical and/or physical changes. These equipment have different types of jackets depending on the heating and/or cooling medium to be used and laso sometimes they come with agitators.